Interview with an entrepreneur who founded Asia's largest crowdfunding startup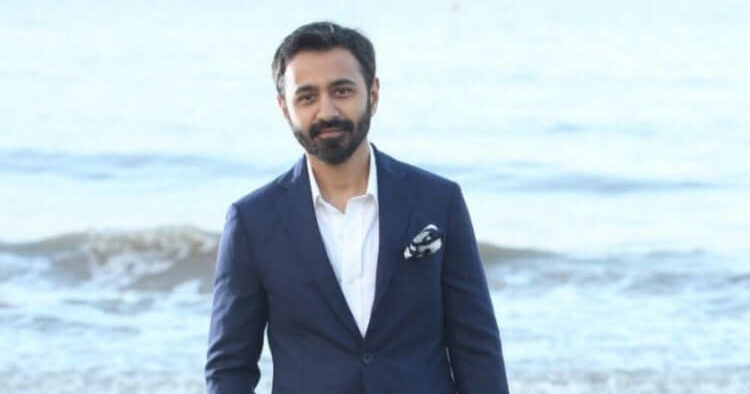 Experienced entrepreneurs are the rich source of wisdom and knowledge as during their journey to become successful, they become experts in their field, plus they know how to handle tricky life situation. Thus, as a budding entrepreneur, you must learn from them as their experience can guide you on the right path. Keeping this in mind, we would like to share an interview with an entrepreneur who is the face behind Asia's largest crowdfunding startup.
Varun Sheth is the co-founder of the Ketto, on online fundraising platform, where millions of people have raised funds over Rs. 3 billion for a social and personal cause. Mr Varun is an experienced entrepreneur, who is listed on Forbes 30 under 30 and Fortune 40 under 40. With his platform, he is bringing a positive change in the life of many people. Thus, it was important to learn from him some tips and tricks of entrepreneurship via a question-answer session.
---
1. Which is the single most important quality, a person must have to find success as an entrepreneur?
For any person who wishes to be an entrepreneur, needs to understand that the risk-taking appetite of an entrepreneur is way beyond the ordinary people's imagination. Hence for me, a combination of determination and ability to make snap decisions are important qualities. An entrepreneur has no liberty to doubt his decision and question his own thinking, and it is very important to resist any temptation that distracts you and you have to stay determined in pursuit of the goals. Also, successful entrepreneur value execution more than anything else.
---
2. What mistake should a person avoid while building a brand?
It is necessary to cross check if the desired perception about his or her brand aligns with what others think about the brand. It would be a big mistake to skip this. Undermining transparency is another big mistake that one cannot afford while running his business. Maintaining transparency is not only favourable, but it is an absolute necessity. Lastly, one has to be careful that the brand is not a faceless and voiceless one.
---
3. Can you share any financial tip for a budding entrepreneur?
Being focused on the single business idea and tracking financials is very important. Also, the basic understanding of bookkeeping in the business and cash flow management will always be beneficial. As a founder and head, it is expected from you to keep accountability of every single buck and you must know from where it is coming and where it will go. For a company to thrive successfully, it is very important to have a conscious commitment to better financial management practices.
---
4. Can you share any tip to improve social media presence?
Planning your social media communication is very critical; as the right strategies will help reflect the company's brand values. You must post more often, and stick to the post schedule. Compelling content and consistently engage with consumers is crucial to find success on social media platforms. The content should be very interesting, appealing, and engaging. And care should be taken that the content should not be repetitive, dull, or plagiarised.
---
5. What should a budding entrepreneur do to build his online customer base?
E-mail marketing is the easiest and an excellent medium to reach out to both existing and prospective customers. Emails are the best way to make an announcement or share an important information because one thing that most of the internet users won't miss checking on a daily basis is their mailbox. Moreover, a subscriber to your email list indicates that he/she is really interested in your services or products.
---
6. Do you think continuous learning is essential?
Definitely. It is the only way to nourish our mind and soul. Without it, the business will become stagnant. For any business to flourish one need to learn, improve skills and knowledge to execute tasks effectively and adapt to changes in the business environment. To lead a life without continuous learning, especially for an entrepreneur is a dead end. One has to stay in the learning curve for long-term business growth. Continuous learning and adapting to the change are very fundamentals to entrepreneurship.
---
Did you learn something new here? Do comment below.
Also, visit Ketto's website to know more about Varun Sheth's works